With just days before the trick-or-treaters arrive, I'm still not sure of what I want to be for Halloween.  And, when I wait to the last minute (which is usually), I begin to talk myself out of the whole thing.  My conversation with myself today went a little like this:
Melissa (the good):  Tonight's the night – make a choice and start putting your costume together
Melissa (the bad): What's the point?  In a few days, the cobwebs will be swept away and skeletons will be put back in their closet.  The costumed kids will have their photos spread all over creation digitally.  We'll eat the last of the candy corn and remember why we don't really miss it the other 11 months out of the year.
Melissa (the good):  But, it's fun and everyone loves it and it's my favorite time of year!  Always has been!
Melissa (the bad): This is really not that much of a priority. I'm way too busy with more important things.  No need to waste time and energy.  For the rest of the year, our calendars will be overbooked, we'll be overstuffed – and if you're like me – you'll be over 2011!
So, there you go.  I'm at war with myself over Halloween.  But, as I was having this conversation (with myself), I realized that I've been doing the same damn thing with the whole idea of end-of-year planning.  It's this time of year when we're busiest facilitating strategic planning sessions and year-end retreats for our clients.  It's also when we need to be practicing what we preach and doing these basics for ourselves.  So, we're looking at our schedules and trying to find the time to work "on" our organization vs. being caught up "in" the day to day trenches.  And, here's what's going on in my head.
Melissa (the good): This time of year is so exciting.  So much opportunity.  So many ideas.  So fun!
Melissa (the bad) is thinking:  "we don't have time", "there's no point", "it can wait", "now is just not the right time".  But, I don't say it out loud because these are the words that I loathe for our clients to say. 
Melissa (the good):  The planning process may be chaotic and time consuming, but the output is well worth it.
So, in my blender of a brain, I'm thinking of the planning that I need to do here at work and I'm thinking that I need a costume.   And, here's what my brain tells me:

Samantha from Bewitched would be nice. With a wiggle of my nose, everyone here in ><((">ville would clearly understand and be able to articulate our vision and our plan to get there.
Dorothy is always a great choice.  Click Click Click and repeat three times "catch your limit" and we won't need to be at the table having positive conflict around the sticky issues that will hold us back if they go unresolved.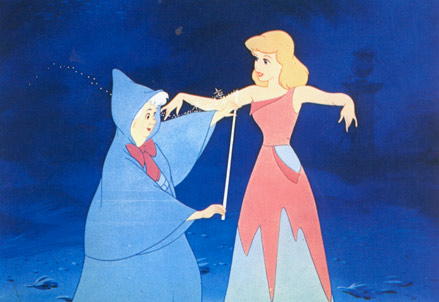 Or, perhaps the Fairy Godmother is what these times call for.  Just imagine, a wave of my magic wand would be all it took to understand our roles and responsibilities moving forward.
I wish it worked that way!
But, I know (and you know) that anything worth doing is worth doing right!  And, whether it's getting into the holiday spirit or developing your plan for next year at work, doing it right means investing of yourself.
Planning  takes hard work, a lot of heart and an amazing amount of prep and teamwork.  And, courage … the courage to keep going, the courage to commit and say that I'm going to give it MY ALL another day, another week, another month, another year even when I don't know what tomorrow holds … even when there are no guarantees because I believe in what I'm doing.
If this time of year doesn't make you stop and think hard about your journey …  if it all seems really easy … then stop to ask yourself if you're just going through the motions … that could be the spookiest proposition of them all.
Ok … first steps first – what am I going to be for Halloween?
><(("> Melissa Laughon
Melissa is a ><(("> Team Member at Catch Your Limit, a management consulting firm with offices in Tallahassee, Florida and Richmond, Virginia. To learn more, visit www.catchyourlimit.com.